Workshop 2023: First in Human (FIH) Dose Selection: from Basic Concepts to Novel Considerations
October 17 9:30 am

-

6:00 pm

€300.00

First-in-Human (FIH) Dose Selection is a key consideration in the drug development of new promising drug candidates. Such estimation involving cross functional expertise and collaborations is essential for the design of efficient and successful Phase 1 clinical trials. FIH dose is based on the Regulatory requirements and the concept and strategy differ depending on drug modality, from small molecules to innovative biotherapeutics.
The GMP FIH workshop will provide insights of the FIH dose estimation for synthetic and biologic molecules such as bispecific mAbs, antibody drug conjugate, RNA therapeutics or CAR-T cell therapies with illustrated case studies. Challenges and future considerations will also be discussed.
09h30-10h00
Welcome Coffee
10h00-10h30
Introduction: Set up the scene on FIH dose selection: Regulatory environment and beyond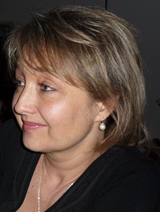 Virginie Boulifard, Ipsen
Virginie is graduated from the University of Paris VII Diderot in a PhD "Fundamental and Applied Toxicology. She is European and American Toxicology Board certified. She is an active member of the Pre-Clinicat Expert group of EFPIA.
She started her career in the pharmaceutical industry by working as a Toxicology research Scientist at Institut de Recherche sur la sécurité du médicament, RHONE­POULENC RORER (Vitry/seine) in collaboration with INSERM.
She then started at /psen many years ago where she is currently VP Non-Clinicat Drug Safety of Non-Clinicat Drug Safety from January 2018 at Les Ulis/Paris-Saclay. She was temporarily relocated at Cambridge (Boston area). She Leads non­clinicat Safety strategies to support development and registration of lpsen Portfolio in Rare Diseases, Onco/ogy and Neurosciences.
Her professional interest is main/y in the non-clinica/ safety evaluation of compounds at ail stages from Research to Post-marketing, working close/y with al/ the players of the Drug Development.
1st Session :
Focus on synthetic molecules
Chairs : Virginie Boulifard (Ipsen), Florence Gattacceca  (Aix-Marseille University), Sonia Khier (Montpellier University)
10h30-11h10
Oncology FIH dose determination vs ICH S9: what else ? 

Andreanne Lortie, Ipsen
Andréanne is graduated from the Université de Montréal (Canada) in Veterinary Medicine. She then started a 1-year internship at the National School of Veterinary Medicine in Paris and decided to stay in France afterwards. She started her career in the pharmaceutical industry by working as a Toxicology Study Director in Contract Research Organization and then as a Project Director at Pierre Fabre and Ipsen. Her interest is mainly in the non-clinical safety evaluation of oncology compounds at early development stage, working closely with pharmacologists, pharmacokinetists and physicians.
11h10-11h30
Coffee & chat
11h30-12h10
PBPK for FIH dose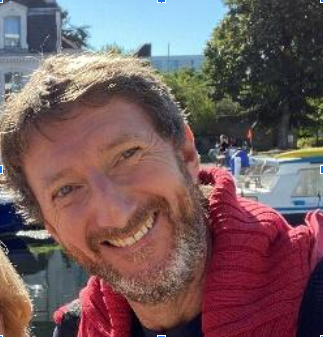 François Bouzom, Simulations Plus
François Bouzom is currently director of the Simulation Studies Team at Simulations Plus Inc., where he leads and mentors scientists and provides consulting services for the pharmaceutical industry.
During more than 30 years, François has worked in the pharmaceutical industry to support drug development focusing on Pharmacokinetics and drug development. Through his different positions, he has built a strong knowledge of every skill linked to Pharmacokinetics, from non-clinical to clinical and from bioanalysis to modelling.
François has started working on PBPK modelling in 2000. From that time, he has never stopped working in that area, making people aware of its unique value, expanding its applications, and still having time to teach students.
12h10-13h10
Open discussion
13h10-14h30
Lunch Break
2nd Session :
Biologics & Innovative modalities
Chairs : Céline Amara (Sanofi), Sylvain Fouliard (Servier), Quyen Nguyen (Novartis)
14h30-15h00
FIH dose predictions for bispecific antibody-based therapeutics : a case study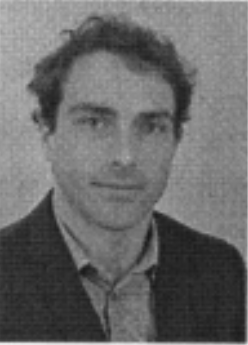 Glenn Gauderat, Servier
Glenn Gauderat is a Pharmacometrician at Servier. Specializing in antibody-based therapeutics within Servier's translational pharmacometric department, Glenn provides PK/PD support to projects across multiple therapeutic areas from research to early clinical phases. He holds a master's degree in biotechnology and a PhD in pharmacokinetics.
15h00-15h30
ADCs : Prediction of FIH dose in Oncology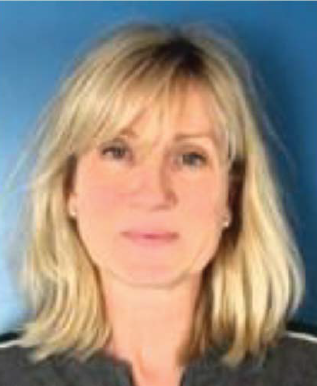 Brigitte Demers, Sanofi
Canadian. MD at Laval University after an undergrad in Microbiology in the same institution. Specia/ty trainings at the University of Toronto & fellow of the Royal College of Physicians of Canada with certifications in Internai Medicine, lnfectious Diseases & Med Microbiology. Obtained her PhD from Université Paris VII for her work, under a Canadian MRC grant, on the regulation of Shiqella flexneri virulence genes by the type Ill secretion system (Pr. Philippe Sansonetti's PMM /ab, Institut Pasteur Paris). Joined Sanofi in 1999 with various functions in Research, Development & Medical Affairs, in both Anti­lnfectives and Oncology. Currently Clinical Research Project Lead in Early Development Oncology ( 10 years). Previous functions in Oncology Research included Lob Head & Head of Tumor Bank, in vivo Pharmacology (6 years).
15h30-16h00
Coffee & chat
16h00-16h30
RNA modality: Clinical Pharmacology and ASOs- Regulatory Aspects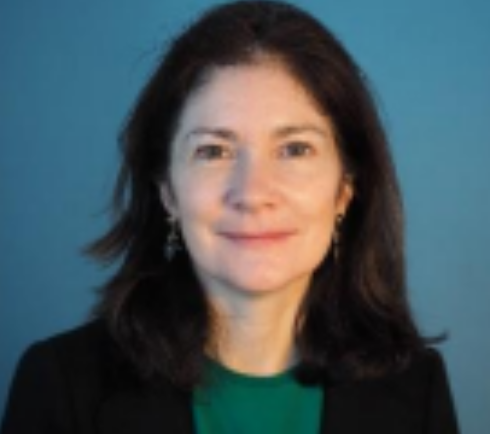 Virginia Parks, Servier
Virginia Parks is a Senior Clinical Pharmacology Leader at Servier, advancing various research assets to the clinic. She is currently bringing together a broad experience in Translational Clinical Sciences and Biomedical Research to develop novel RNA therapeutic modalities in rare and ultra-rare diseases.
Over the course of her career prior to joining Servier, Virginia has been primarily focused on leading early stage exploratory programs at pharmaceutical companies including Wyeth Research, Pfizer, Shire and Takeda.
She is a recognized leader in the field of digital health and has developed digital biomarker strategies within clinical development programs through to their commercial applications. She received her master's degree in neuroscience from Kings College London, UK.
16h30-17h00
FIH dose selection for CAR-T cell therapies

David Pearson, Novartis
David Pearson is Senior Principal Scientist in the PK Sciences department of the Novartis Institutes for Biomedical research, based in Basel, Switzerland. He is the clinical pharmacology lead for several CAR-T therapy projects, and has more than 10 years experience in clinical pharmacology and DMPK, across various modalities and disease areas. David is a co-author of 24 scientific publications and holds a PhD in biological chemistry.
17h00-17h30
Open discussion
17h30/18h00
Wrap-up
Event
Oct 17 - Oct 17 2023