News from the GMP!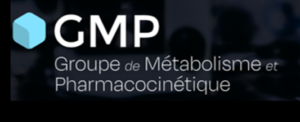 Chers collègues, chers membres du GMP,
A l'orée de l'année 2023, le Conseil d'Administration (CA) du GMP souhaite vous présenter ses meilleurs vœux de bonheur et de réussite.
L'année 2022 a été une année riche pour le GMP avec l'organisation du premier congrès européen à Amsterdam organisé en collaboration avec les associations britanniques (DMDG) et suédoises (SPS), l'organisation de nos deux premiers workshops (Prédiction de la toxicité hépatique médiée par les transporteurs et PBPK) et un nouveau site internet 100% opérationnel !
Le congrès d'Amsterdam a été un grand succès avec plus de 270 participants, et un programme scientifique et des intervenants d'excellente qualité. Ce succès est dû en grande partie au travail des membres du Conseil Scientifique qui ont su identifier et proposer une liste très riche et actuelle de thèmes scientifiques. Un grand merci à eux ! Vous pouvez retrouver le programme et les présentations dans votre espace adhérent.
Les 8 et 9 décembre derniers, s'est déroulé à Marseille (Campus universitaire Saint-Charles) le 1er workshop PBPK coorganisé par les responsables de Master 2 en pharmacocinétique (Lyon, Marseille, Paris et Toulouse), PhinC Development et le GMP. Vous pouvez trouver un résumé de ce workshop ici !
Toutes ces réalisations n'auraient pu se faire sans l'implication sans faille de Massimiliano Fonsi (Président du CA) et Ashwani Sharma (Président du Comité Scientifique) ! Nous tenons à les remercier chaleureusement pour les 4 années passées au sein du CA. Le CA du GMP est ravi d'accueillir 2 nouveaux membres, Isabelle Deprez et Laurence Del Frari, à qui j'ai le plaisir de souhaiter la bienvenue au nom du GMP. Vous pouvez retrouver la composition du CA sur le site du GMP.
En 2023, le point d'orgue de l'année sera bien évidement notre congrès annuel qui se déroulera du 18 au 20 octobre 2023 à l'Espace centenaire (Paris 12ème). Le nouveau Conseil Scientifique, présidé cette année par Quyen Nguyen et Etienne Chatelut, a déjà commencé à travailler et un préprogramme vous sera communiqué dans les semaines à venir. Les inscriptions seront ouvertes sur notre site au deuxième trimestre 2023. Cette année, le conseil scientifique est composé de Christine Bain, Olivier Barberan, Madeleine Coimbra, Fanny Gallais, Maxime Le Merdy, Olivier Nicolas, Jérémy Perrier et Olivier Petricoul. Quatre étudiantes l'ont également rejoint : Sarah Lobet, Jessica Ou, Carla Troisi et Anna Zerdoug.
Au-delà du congrès, le GMP va continuer à développer et diversifier ses activités. Nous pouvons d'ores et déjà vous annoncer :
·      Un webinaire intitulé  " Clinical Pharmacology Investigations and Development Plan for a Therapeutic Proteins"  présenté par Khaled Benkali (Certara) le 10 mars (13h à 14h CET).
·      Un webinaire étudiant sur les métiers de la pharmacocinétique dans l'industrie en avril,
·      Un workshop sur la prédiction de la dose de la 1ère administration chez l'homme en cours de préparation et qui devrait se dérouler le 17 octobre à Paris.
·      Une nouvelle édition du workshop PBPK les 7 et 8 décembre à Toulouse.
Nous travaillons également sur d'autres projets que nous serons ravis de partager avec vous lorsqu'ils seront plus avancés. Vous pouvez retrouver toute la programmation de ces évènements sur le site du GMP dans les onglets News et Events.
Nous allons également continuer à développer nos actions en direction des étudiants avec, entre autres, l'intégration de 4 étudiantes dans le Comité Scientifique et pour les étudiants de Master 2 la mise en place de bourses étudiantes pour leurs permettre de participer au congrès.
Nous espérons sincèrement que ces évènements combleront vos attentes et restons à votre écoute pour toutes suggestions sur notre boite mail contact@gmp.asso.fr.
Bonne année !
Fabrice Hurbin, Président du GMP au nom du conseil d'administration
Dear colleagues, dear members,
We are now entered 2023 and the new GMP board would like to present you its best wishes for happiness and success.
The year 2022 was a rich year for the GMP with the organization of the first European congress in Amsterdam organized in collaboration with the DMDG and SPS, the organization of our first two workshops (Transporter mediated toxicity prediction with integrated in-vitro/in-silico approach using DILIsym and PBPK) and a new website!
The Amsterdam congress was a great success with more than 270 participants, an excellent scientific program and excellent speakers! This success is largely due to the work of the members of the Scientific Committee who were able to identify and propose a very rich and up-to-date list of scientific topics. Many thanks to them! You can find the program and the presentations in your member area.
On December 8 and 9, the first PBPK workshop took place in Marseille (University of Saint-Charles), co-organized by the directors of Master 2 in pharmacokinetics (Lyon, Marseille, Paris and Toulouse), PhinC Development and the GMP. You can find a summary of this workshop here!
All these achievements would not have been possible without the unfailing involvement of Massimiliano Fonsi (President of the GMP) and Ashwani Sharma (Chairman of the Scientific Committee)! We would like to thank them warmly for these 4 years spent on the Board. The GMP Board is delighted to welcome 2 new members, Isabelle Deprez and Laurence Del Frari, whom I have the pleasure of welcoming on behalf of the GMP. You can find the composition of the CA on the GMP website.
In 2023, the high point of the year will of course be our annual congress which will take place from October 18 to 20, 2023 at the Espace centenaire (Paris 12th). The new Scientific Committee, chaired this year by Quyen Nguyen and Etienne Chatelut, has already started working and a preliminary program will be communicated in the coming weeks. Registration will open on our site in the second quarter of 2023. This year, The new Scientific Committee is composed by: Christine Bain, Olivier Barberan, Madeleine Coimbra, Fanny Gallais, Maxime Le Merdy, Olivier Nicolas, Jérémy Perrier and Olivier Petricoul. Four students also be part of this committee Sarah Lobet, Jessica Ou, Carla Troisi and Anna Zerdoug.
Beyond the congress, the GMP will continue to develop and diversify its activities. We can already announce:
A webinar untitled  "Clinical Pharmacology Investigations and Development Plan for a Therapeutic Proteins" presented by Khaled Benkali (Certara) on March 10 from 1 pm to 2 pm.,
A student webinar devoted to the pharmacokinetic professions in April,
A workshop on the First In Human(FIH) dose selection which should take place on October 17 in Paris.
A new edition of the PBPK workshop on December 7 and 8 in Toulouse.
We are also working on other projects that we will be happy to share with you when they are more advanced. You can find all the programming of these events on the GMP website in the onglets News and Events
We will also continue to develop our actions towards students with, among other things, the integration of 4 students into the Scientific Committee and for Master 2 students the establishment of grants to enable them to participate in the congress.
We sincerely hope that these events will meet your expectations and remain at your disposal for any suggestions on our email address contact@gmp.asso.fr.
Happy new year !
Fabrice Hurbin, President of the GMP on behalf of the Board
News
Published on 01.31.23