GMP Symposium 2023-Wokshop: Therapeutic Monitoring and treatment Individualisation (Free)
October 18 9:00 am

-

12:00 pm

Free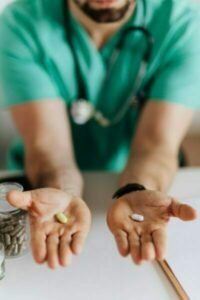 Upstream from the 2021 GMP symposium, a satellite session was organised between the GMP and the STP-PT working group (Suivi Thérapeutique Pharmacologique & Personnalisation des Traitements) of the SFPT (Société Française de Pharmacologie et de Thérapeutique). Several months later, a joint commission was created, focused on treatment individualization (https://gmp.asso.fr/commission/treatment-individualization-joint-gmp-sfpt-stp-pt-commission/). The commission aims to develop industry-hospital interactions in the context of model-based treatment individualization. This includes a priori dosage adaptation based on simulations integrating patient covariates, and individualization based on therapeutic drug monitoring combined with non-linear mixed-effects models using the Bayesian approach.
To further the launched reflection, the commission is happy to invite all commission members again in 2023 to attend the satellite session which will take place during the morning preceding the start of GMP 2023 symposium, on October 18, 2023. New participants willing to join the commission are warmly welcome.
This satellite session will focus on two points:
– Bringing popPK models developed during drug development to real life.  All participants, from industry and hospital, are asked to think about a drug use case for which they have PK data and/or models that could be shared.
– Building a publication summarizing our thoughts on the needs, obstacles and possibilities for closer collaboration between pharmacologists in industry and hospitals. This publication will serve as a basis for discussion with the various parties involved – hospitals, industry and agencies. A first frame of this publication will be submitted to the commission members in advance of the meeting to serve as a basis for their reflection.
Event
Oct 18 - Oct 18 2023